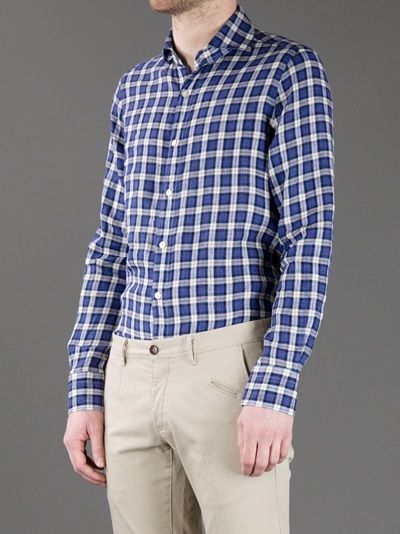 Apart from shirts, Finamore also deals in high quality ties, Boxer shorts, Beacher, Jackets, and Trousers.  Pajamas, Handkerchiefs, Pocket squares, Scarves and women clothes. Ties; their ties are original and handmade; they are all realized exclusively in seven folds. They are all unlined and are all 148 areas in length.
Boxer shorts; these come in different designs and colors. They are made in unique and special features which make them comfortable and elegant and they are all hand woven.
Beachwear; They come in different designs and colors. The costumes are all handcrafted and made from 100% polyamide specially printed fabrics which make drying easier and faster, it also makes a perfect fitting.
Jackets; Are made from high quality fabric and the fit is very comfortable since it is designed to be worn as a jumper.
Trousers; Are all handmade and original. The design is slim fitting with or without pleats. They are all elegantly shaped and should be worn slightly short in the traditional Neapolitan way.
Pajamas; All their pajamas are made from the spirit of comfort when relaxing. The fabric is made from the fine poplin and cotton flannel for the winter. They look elegant and are very comfortable. They appear in different colors.
Pocket squares; (handkerchiefs) these are exclusively for men. They are made from pure silk, cotton and linen. They are also made from 100% wool, are handmade and are 33x33cm.
Scarves; Their scarves are made from wool, silk or pure cashmere, are 180x70cm with fringes and the Finamore logo. They come in different patterns, like the flowery patterns and the patterns used for the cash mire shawls. They all look elegant and are modern.
Finamore also makes high quality shirts for women; an example is the Ivana a classical women's blouse 100% hand-woven. It has a lighter lining and a perfect fit which makes it look contemporary and classical.
Valeria; This is a woman's sports shirt which is treated with a special washing and smooth in comfort. All these blouses come in different colors.